30 years. It's been a blast!
11th December 2020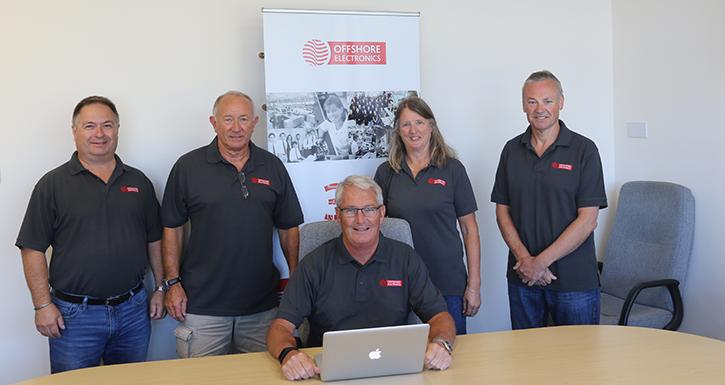 2020 will certainly be a year to remember!  The most notable reason of course will be Covid-19 and its impact on us all, but it was also our 30th Anniversary. While our birthday celebrations were somewhat curtailed by the pandemic, it didn't stop us from reflecting on our incredible journey. Managing Director, Steve Marshall, one of the founding directors of Offshore Electronics, talks about some of the highs, lows and changes along the way. 
What have been the contributing factors to the success of Offshore Electronics?
Staff skills and production techniques have been critical. Production has gone from being manual to highly automated and very technical, and staff skills have grown with that.  We wouldn't have had such growth without this evolution.  We now enjoy seven times the original turnover, but with the same number of staff as we had on day one, all doing very different jobs. 
By evolving the business and integrating an MRP (manufacturing resources planning) system,  we have been able to meet our customers complex demands and increased volumes consistently and quickly.
What are your proudest achievements?
I'm hugely proud of where we are today and of all of the people who have helped us get here. Many of the staff who started the journey with us are still part of our team.  Some have taken a career break to have families and come back and we've even got their families working with us now; in one instance, we have three generations of the same family working in the business.
In hindsight, pulling together the management buyout (MBO) was probably my proudest achievement.  We were a young team (I was 30), it was a leap of faith for us all and we completely funded the MBO ourselves. We worked incredibly hard to bring the whole thing together so that we had the staff, equipment and premises ready to hit the ground running on day one. 
It was an emotional roller coaster of a ride, but we did it. On that very first day, we had over 65 staff, an order book, stock, production equipment and were shipping product out to our customers. It was all hands on deck and we turned over nearly £1 million in that first year.
Four years later, in 1994, we won the Guernsey Awards for Achievement. This is the Government sponsored 'Oscars' that is awarded to the most outstanding local businesses in several categories. We were up against some pretty big names, including a number of large well established companies, but we won our category and went on to take home the silverware as the overall Business of the year winner for that year!
Growth continued and a year later, we bought back the original leased premises from the MBO and expanded it to the 20,000 sq ft modern manufacturing facility we have today. 
What have been the most significant changes?
The biggest change we've seen is automation as a function of components getting miniaturised.  When we started, the parts were large; a typical component size was that of a small Lego brick and you could sit at a bench, hand fit and manually build the products. 
Now, the components are miniature, some are difficult to see with the naked eye and must be fitted using specialist production equipment. The smallest parts we can fit are 10/1000ths of an inch long (0.4mm) and 5/1000ths of an inch wide (0.2mm) – smaller than a grain of sand. Standard 0402 package components are a 'jumbo' 40/1000ths of an inch long (1.0mm) and 20/1000ths of an inch wide (0,5mm).
With nearly every product today having an electronic content we have seen an exponential rise in compliance and regulation with product quality and safety strictly regulated. Our production processes and quality management systems have been developed to meet demanding international standards and be independently audited and certified.
What have been some of challenges along the way?
We found that the biggest challenges are the things out of our control. We started the business in September 1990 and almost immediately entered into a recession caused by high interest rates and an overvalued exchange rate.  We steamed out of that into the 2008 financial crisis and now we have the operational challenges of Covid-19 and Brexit. 
Fortunately Guernsey's handling of the Covid-19 pandemic has been outstanding and we have only suffered a few cases with tight border controls, testing and tracing keeping an island wide bubble largely working as normal and out of a second lockdown. We are also fortunate to have been involved at the highest Government level with the Brexit planning and contingency work and the business is well prepared for the problems and opportunities that will be encountered following a 'deal' or 'no deal' Brexit.
And in another 30 years?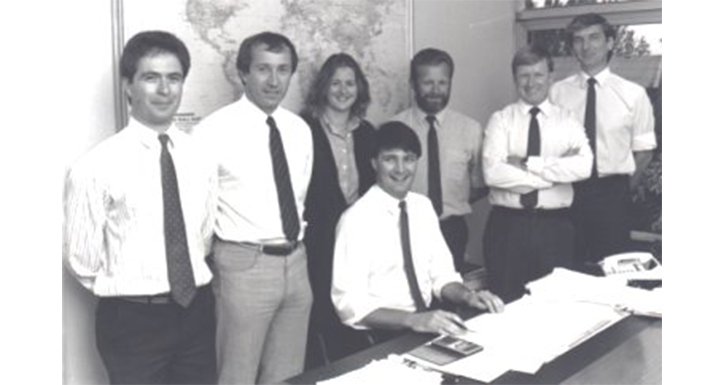 As founder members in 1990, we hope to still be alive and kicking in 2050 with our successors running a well-respected and  profitable company for the benefit of everyone involved. The ride has been exciting, a real blast and it still is.