Covid-19 and the impact on outsourced CEM
8th October 2020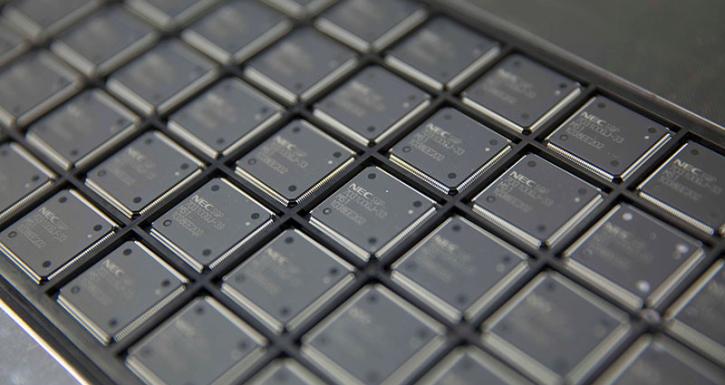 Every crisis – large or small – creates both challenges and opportunities.  Covid-19 is no different.  It has caused tragedy for families and communities around the world; resulted in political upheaval; and massively disrupted the global economy.  The consequences are going to be with us for a long time.
As we learn to live with Covid-19 we're starting to see the emergence of new ways in which we live and work.  At Offshore Electronics, in common with most manufacturing businesses, we've implemented rigorous procedures to protect our staff, adapted our production processes to reflect the changing needs of our customers and suppliers, and increased our investment in new automation and production technologies.
But Covid-19 has not only brought about short-term change.  It has accelerated the rate at which underlying trends – many that have been with us for a while – are taking place. 
Trends in Contract Electronics Manufacturing
As an example, have seen a significant increase in demand from customers that want to reduce their stockholding.  This is an understandable desire; large volumes of electronic boards and electro-mechanical assemblies held in stock ready for final production can tie-up considerable levels of capital.
The challenge of course is that customers that want to minimise their stockholding simply move the problem back down the supply chain.  Ultimately, somebody has to pay.
Associated with the issue of stockholding are the twin demands for ever-shorter lead-times and the need for smaller volumes of customised or partially customised electronic parts and assemblies. 
As a leading contract electronics manufacturer, we sit in the middle of the supply chain.  This puts us in a position where we understand the challenges faced upstream by our customers and downstream by our suppliers.  We recognise that many of our immediate customers, especially specialised OEMs, are under similar pressures from their customers further up the chain, while component suppliers need to be able to predict levels of longer-term demand to be able to source materials and plan future investment.
The importance of communication and planning
The good news is that none of these challenges are unsurmountable.  In many respects, the solution depends on effective communication, transparency and planning.
We've always put our customers at the heart of our business.  Key to this is the relationship that we build with each customer, working on the simple premise that the better we understand how they operate and their needs and challenges, the better a job we can do on their behalf. 
We have regular planning meetings with each customer where we discuss factors such as projected demand, forthcoming changes to product design or lifecycle, or new product introductions.  These meetings also cover ways in which we can improve our contract electronics manufacturing services even further.
As a result, we've already taken many of the steps required to address the demands for reduced stockholding, shorter lead-times and customisation.  We've worked closely with customers and suppliers to create commercially viable models that enable stockholding along the supply chain to be minimised for all parties, without affecting the overall integrity of the supply chain to be able to meet demand.
We've also structured our production operation to identify potential bottlenecks, enabling us to respond quickly and efficiently to changes in customer requirements.
These systems and process proved invaluable when the impact of Covid-19 became evident.  We were able to support customers that needed rapidly to increase supply, for example those operating in the healthcare sector.   We were also able to help other customers manage short-term falls in orders, and then gradually to increase the supply of electronic boards and electro-mechanical assemblies as their businesses began to return to more normal volumes.
Covid-19 has presented major challenges to all of us.  It's disrupted our lives in many different ways, but in forcing us to reassess the ways in which we live and work it is bringing about changes that will ultimately prove to be beneficial to the way in which our businesses function and interact.