Ensuring Quality for the Future at Offshore Electronics
8th April 2022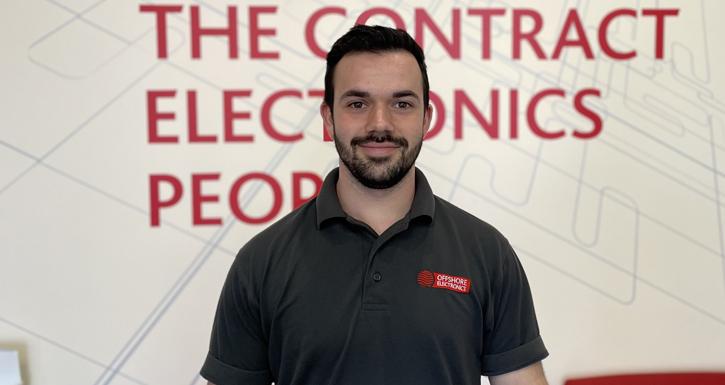 Offshore Electronics is embracing change in the Quality Assurance department, as long-valued team member Denise Elliot celebrates her retirement, having served a fantastic 27 years with the company. As Denise departs, Offshore Electronics are delighted that Matt Renouf (2019 Apprentice of the Year in Electronics) has taken on a new role in the department as Quality Engineer, boosting the team's engineering expertise.
Advised by an ex colleague about the vacancy in the Quality Control department, Denise joined Offshore Electronics in April 1995. Although sad to see her go, Technical Sales Director Dan Attewell has praised Denise's excellent work and long-standing service with the company, also commenting that Denise's 'ability to engage staff in charity fundraising has been great, having raised £15,800 for Les Bourgs Hospice in her time with us - a remarkable achievement.' Denise explained that 'the support from Offshore's staff and directors for my fundraising has been absolutely fantastic.'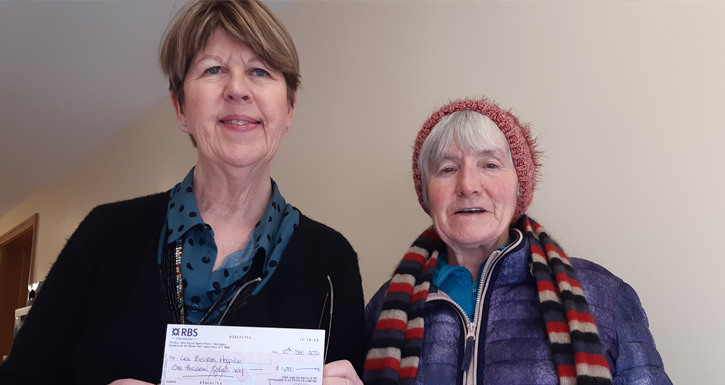 Looking to the future of the Quality Assurance department, the appointment of Matt Renouf as Quality Engineer, is a transition that will make the most of his engineering experience and skills learned over 4.5 years in the Test department. Matt began his career with OE in 2015 with a work experience placement and returned part time in 2016. Since 2017, Matt has worked full time in Test and earned a Distinction in his ONC in Electrical and Electronic Engineering.
Currently in the last year of his HNC in Electrical and Electronic Engineering, Matt knew that a move to QA would allow him to further develop his manufacturing knowledge. Matt explained how his understanding of the wider processes of Offshore Electronics' factory, plus his knowledge in IPC standards and experience of repairs and returns will be invaluable in his new role I'm looking forward to the new challenges and learning opportunities that QA will bring.'
Director Sam Loveridge described the move as a 'smooth integration' given Matt's eye for detail and friendly personality. Sam is confident that 'given time, training and some freedom, Matt will really enhance the QA department and improve productivity around the factory with his insight and fresh perspective.'