Future leaders are recognised with three promotions at Offshore Electronics
11th May 2022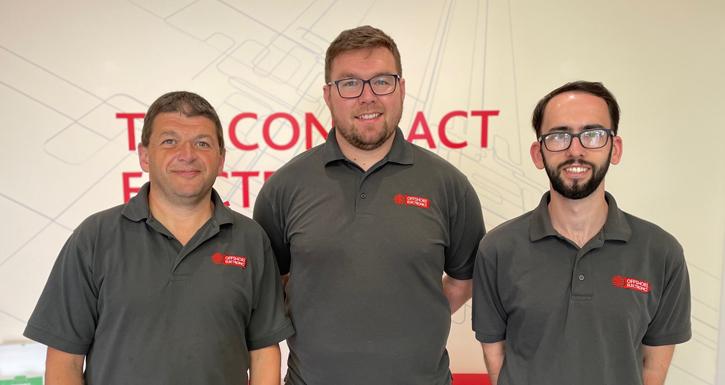 Developing internal talent whilst evolving to meet the needs of its global customer base, Guernsey's Offshore Electronics has seen three recent promotions across the Production and Engineering departments.
New Production Director Designate, Mark Mauger brings 31 years of experience, first as a Test Engineer then Production Manager to his new role. With a fast-growing order book, he will be taking up the exciting challenge of helping grow the company at this busy time, as well as ensuring that the Production Department is well equipped and adequately staffed to meet the needs of the future.
In the same department, Production Engineer of nearly 6 years Ruairi Harnden has been promoted to Production Engineering Manager, saying that he is most looking forward to investigating new production methods to increase efficiency in the factory.
In the Quality Assurance Department, after nearly 6 years as Quality Engineering Manager, Sam Loveridge has been promoted to Quality Director Designate, saying the move will enable him to be more involved in companywide decisions and that he looks forward to working at a higher level to help push the business forward.
Technical Sales Director Dan Attewell commented, 'we are delighted that Mark, Ruairi and Sam will now be involved at a higher level, helping Offshore Electronics to forge ahead at this exciting and rewarding time for the company. I'm confident that they will each bring excellent leadership skills to their departments and drive the success of Offshore Electronics for many years to come.'