How to Reduce Time to Market
29th May 2019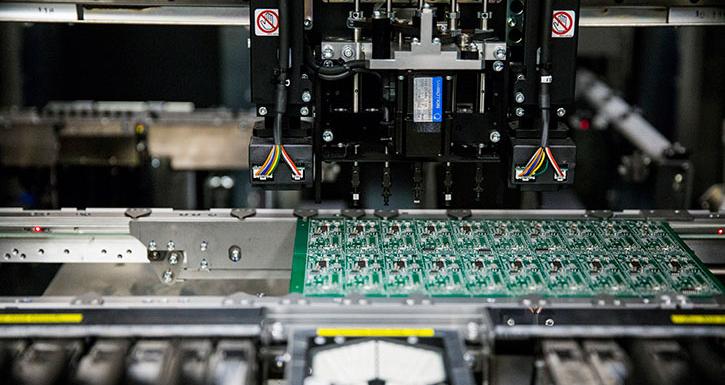 The technology giants continually show us that innovation is key to success and with frequent product upgrades and advances, the electronics industry has to be fast-paced to keep up with customer demands.  
The competitive advantage of speed
Companies that deliver their products to market in a short time frame benefit from:
a longer window in which to sell
the ability to reach innovators, early adopters and the early majority before their competitors
optimum sell price before competitors reach the market
greater market share  
However, a product launch delay can have serious repercussions, where a consumer electronics' uniqueness can diminish quickly.  So, how can this best be avoided? 
How to minimise delays
Companies need to balance speed and quality when it comes to a product build. Here are some ideas to minimise delays: 
1.  Choose reliable suppliers
Finding reliable suppliers, ones that can be trusted and openly communicated with, will help to avoid unforeseen delays.  Both companies should be able to set expectations and work to an agreed timeframe that they are happy with.  In addition, consistent supply and quality of product is another factor that is key to success.  Look at a suppliers customer history and if possible ask for references if you are unsure.
2.  Reduce Ordering Time
In an ideal world, a customer order should automatically prompt a supplier order.  Whilst this is not always possible, companies can look at the frequency of placing supplier orders and try to negotiate smaller minimum order quantities where possible. 
3.  Communication
It's imperative to keep open lines of communication with suppliers and regularly check that the project is moving within the agreed timeframes.  Companies should share their forecasts with their suppliers which will help with consistent future supply.  
4.  Call in the experts
Outsourcing to a contract electronics manufacturer (CEM) is a proven way to reduce time to market, as well as cost and risk when developing and manufacturing electronics products such as circuit boards and electronic assemblies. Some benefits of working with a CEM include:
advice and ideas for new product designs
process and production alterations that can have an impact on the final product and its overall costs (visit New Product Introduction service for more information on this)
the latest machinery and high-performance production systems to promote rapid production timescales
the shorter supply chain removes the need for additional briefing and checks
greater economies of scale as they're buying components in bulk for multiple companies. 
With technological advances in commercial electronics evolving constantly, a short time to market is imperative to stay ahead of the competition.  Partnering with the right CEM will remove many headaches, provide many benefits and speed up new product introductions. 
To find out how Offshore Electronics can help you with your next project, contactus now.