Internet of Things is transforming electronics manufacturing
1st February 2019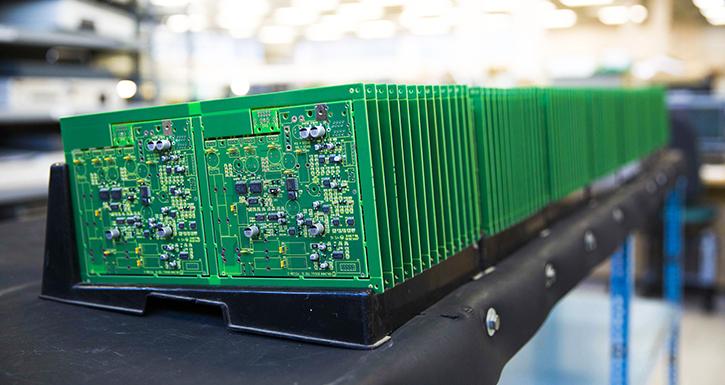 The Internet of Things (IoT) is transforming the way in which companies and consumers around the world operate, live and work, with IoT technologies evolving fast. In a recent report from Business Insider Intelligence, it was predicted that there will be more than 55 billion IoT devices by 2025, up from about 9 billion in 2017.
The explosion in IoT technologies will create huge opportunities for many companies, especially in the electronics sector where manufacturers already have considerable expertise in the design and development of many different types of communications, interconnection and sensor devices.
We are already seeing the global electronic market move from the development of products for consumer goods, such as mobile phones, PCs and home entertainment systems, towards the introduction of devices designed to be used in fully autonomous transport, electric vehicles and smart cities. This is being driven by trends such as the deployment of major communications networks including 5G, and the need to phase out conventional petrol and diesel powered vehicles.
For many companies in this fast-developing area of business it's the ability to be able to respond quickly to the introduction of new technologies, while maintaining highly agile operating models that will determine the difference between success and failure.
Critical to this process is the relationship that they have with their key suppliers, especially contract electronics manufacturers (CEMs) such as Offshore Electronics.  A solid relationship in this area gives an IoT device manufacturer the flexibility to adapt to fresh market conditions, while minimising investment in the highly sophisticated systems and skilled staff that are essential for the volume production of advanced electronic equipment.
Ultimately, this results in a reduction in time to market, greater control of manufacturing costs and the supply chain, together with the ability to manage the development and legacy of each product across its entire life cycle.
To find out how Offshore Electronics can help you with your next IoT project, contact us now.