IoT, innovation and the impact on product development
8th August 2017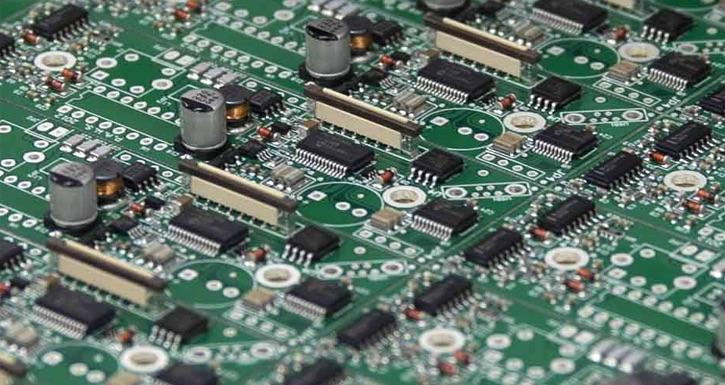 In a recent report Gartner, the research and management advisory firm, predicted that there will be 21 billion Internet connected devices by 2020, while the number of devices that are designed specifically for use in vertical segments – retail, manufacturing, transport etc – will triple, from 1 billion to more than 2.9 billion.
This explosion in the Internet of Things (IoT) will create huge opportunities, while presenting considerable threats to those companies that fail to embrace change.  The reports highlights that most demand will be from the consumer sectors: home automation, automotive, information and entertainment, home security and energy management.
In each case, both the redevelopment of existing technology and the design of new products and systems will inevitably become more complex.  In particular, the growth in IoT solutions and embedded connectivity is taking place alongside a continuous drive for ever greater miniaturisation, a constant demand for innovation and enhanced product functionality, and the drive for product designers and manufacturers to respond faster and more efficiently, while pushing down unit costs.
All in all, the evolution of the IoT is upsetting many long established market dynamics, creating a much faster moving, more fluid and ever-changing global environment – one against which the backdrop of short term economic and political uncertainty only adds to the challenges facing manufacturers.
It's at times such as this that the ability to maintain a flexible, responsive and agile production operation truly pays dividends.  Critical to this for many companies developing or manufacturing products for the IoT is the partnership they forge with key suppliers, including contract electronics manufacturers (CEMs) such as Offshore Electronics. 
Working with a CEM allows an electronics company to focus on its core business – the design and development of market leading technologies – and to outsource important but generally 'non-core' aspects of its production operations to a specialised supplier.
This has a number of advantages.  In the context of the market for IoT devices, perhaps the most valuable are the ability to react faster and more profitably to changes in market demand, combined with the opportunity to optimise component and sub-assembly design and production processes, to drive down cost or improve reliability or functionality.
The emergence and rapid uptake of the IoT is creating an exciting and dynamic global marketplace – one that offers considerable opportunities for companies that are prepared to take a fresh approach to their product design, manufacturing processes and supplier arrangements, to create a flexible and agile infrastructure that meets the needs of today and the demands of the future.
To find out how Offshore Electronics can help you with your project please contact [email protected]