Offshore Electronics continues ongoing investment
22nd June 2018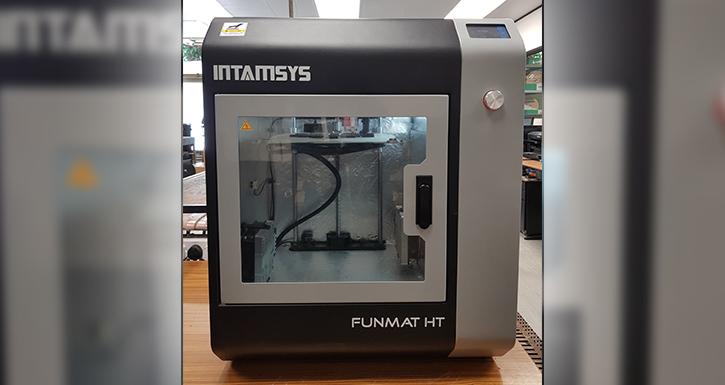 Offshore Electronics has continued their ongoing investment in the latest technology by installing and commissioning a high-performance 3D printer, designed for industrial quality printing.
The INTAMSYS FUNMAT HT is fully capable of 3D printing high-performance functional materials such as PEEK, ULTEM and PPSU. This will help Offshore Electronics to improve productivity and efficiency still further for their clients, while enhancing their levels of innovation and customer service. After an investigation into what was required, it was decided that the FUNMAT HT was the machine for them.
The FUNMAT HT has only been at the Guernsey based factory for a month but engineers have already developed new test rigs, production jigs and even replacement parts for their surface mount placement machines and through hole insertion machines, all at a fraction of the cost of machined parts or buying the originals.
To find out more about our unique approach, please email [email protected]