Offshore Electronics helps Pet Technology Store meet rising demand for high quality microchip scanner
17th January 2017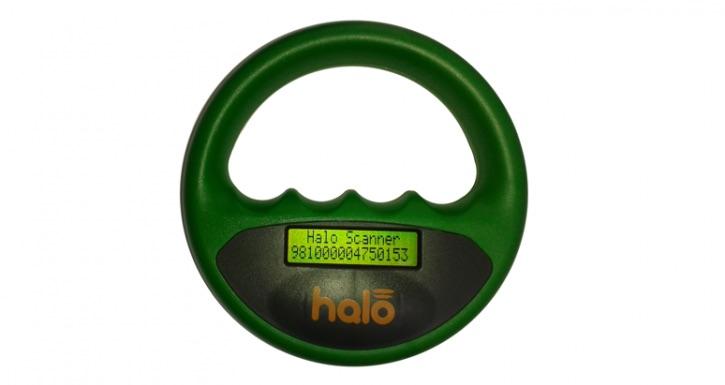 When a change in legislation meant that it became a legal requirement for all dogs in England, Scotland and Wales to be microchipped and their details registered on one of the authorised databases from April 6 last year (2016), Pet Technology Store was suddenly "inundated" with orders for its Halo microchip scanner. While this was an exciting time for the company and a considerable business boost, this rapid surge in demand for its flagship product could have been a challenge if it was not enjoying a flexible, reliable and high quality supply of assembled printed circuit boards from Offshore Electronics.
Indeed, it was Offshore Electronics' proactive response that helped Pet Technology Store to fulfil the upturn in orders quickly and it continues to do so today, having now built circuit boards for tens of thousands of Halo units since the firms started working together in 2013. The microchip scanner producer first sought the services of Offshore Electronics when it began experiencing quality issues with its previous supplier, and frequent multiple rejects meant a lot of time and resources were being wasted on reworking products, limiting productivity and impacting profits.
Pet Technology Store switched to Offshore Electronics as it was particularly impressed with the superior quality of its custom-built printed circuit boards,
engineering expertise and outstanding customer support. Nick Smith, Technical Director at Pet Technology Store, credits the contract electronics manufacturing specialist's products with boosting the quality and speed of the British-manufactured Halo, which is used by veterinary surgeries, animal shelters, breeders and pet owners around the world. Equally, Offshore Electronics is run entirely by engineers with years of experience, meaning Pet Technology Store benefits from development advice to help the machine to consistently evolve and improve further over time.
As the global popularity of the Halo continues to grow, Offshore Electronics also came up with a smart way of helping Pet Technology Store to manage during times of fluctuating demand by setting up a buffer stock system of the circuit boards used in the device. Offshore Electronics holds these units at its site on behalf of Pet Technology Store so the firm can order what it needs when it needs it as opposed to having capital tied up in surplus stock in its own facility. It is this level of support that cements the successful working relationship between the two companies.
Smith said: "When we were inundated with orders for the Halo following the change in the law surrounding dog microchipping, Offshore Electronics went above and beyond the call of duty and pulled out all the stops to ensure we had plenty of circuit boards for producing the increasing number of units. Offshore provides us with a cost competitive and flexible solution to help us with our ever-changing manufacturing demands, while its friendly and informative service means it has become an integral part of our team rather than just a supplier."
Dan Attewell, Sales Engineering Manager at Offshore Electronics, said: "We are proud to have been able to witness and support the huge success that the Halo has become. Our printed circuit boards are integral to this innovative device and we are glad that our products are playing a key role in not only helping to grow Pet Technology Store's business but also reuniting countless lost pets with their rightful owners."