Promotions at Offshore Electronics part of the long term vision
12th June 2023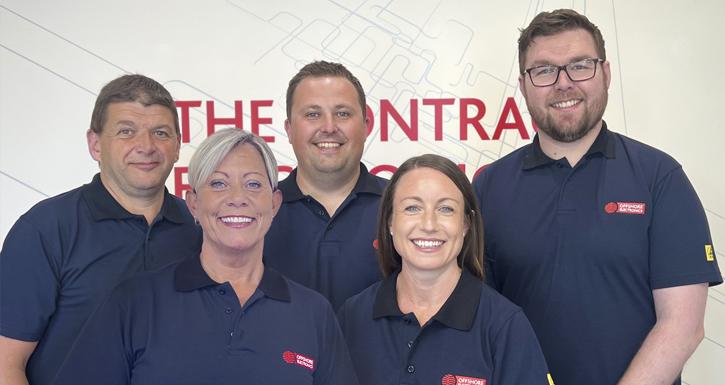 Nurturing and developing the skills and experience within the Offshore Electronics team has resulted in a round of promotions to take the company forward to the next chapter in their history. Partnering with customers to provide outsourced electronics manufacturing services, Offshore Electronics works globally producing the circuit boards that drive industry and consumer electronics, employing 70 staff at its purpose-built and state-of-the-art manufacturing facility in St Peter Port.
Joining the board of directors are Mark Mauger as Production Director and Sam Loveridge as Quality Director.
Mark Mauger brings 32 years of experience, first as a Test Engineer then Production Manager to his new role. With a fast-growing order book, he will be taking up the exciting challenge of helping grow the company at this busy time, as well as ensuring that the Production Department is well equipped and adequately staffed to meet the needs of the future.
In the Quality Assurance Department, after nearly 7 years as Quality Engineering Manager, Sam Loveridge has been promoted to Quality Director, saying the move will enable him to be more involved in company wide decisions and that he looks forward to working at a higher level to help push the business forward.
Jack Lucas, who has been with the company for 5 years as Purchasing Manager has moved to Purchasing Director Designate and will be taking on more commercial decisions for the company. Jack has led his Purchasing team through one of the most difficult markets experienced by many of us, trying to ensure that we have as little delays to our customers as possible. Maintaining relations with our suppliers at every level is certainly a part of the role that Jack is excelling in.
Sue Ballard and Danni Williams have both moved up to the Senior Management Team. Sue, while already being a Manager will have greater responsibility with the strategical side of our sales and working closer with the management team at the factory. Danni's role will evolve moving forward as she will be involved in the materials side of our operation, but still have the sales and customer support side too.
Technical Sales Director Dan Attewell commented, 'we are delighted to announce the promotions at an exciting time for the company as the company grows and evolves. I'm confident that they will each bring excellent leadership skills to their departments and drive the success of Offshore Electronics for many years to come.'