Reaping the benefits of contract manufacturing with new Offshore Electronics white paper
29th June 2017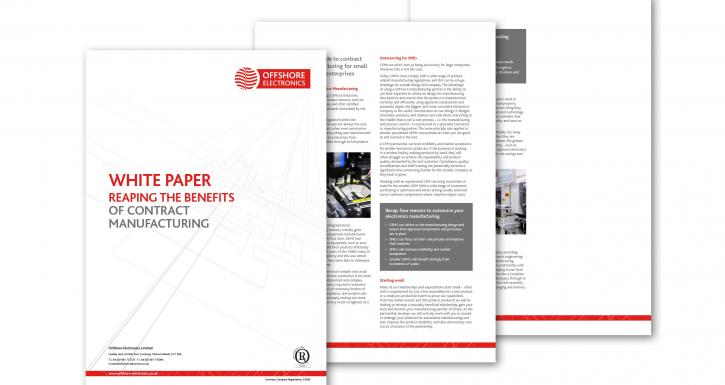 Offshore Electronics, a leading Contract Electronics Manufacturer (CEM), has published a new white paper titled "Reaping the benefits of Contract Manufacturing". It offers guidance for small and medium sized businesses on how contract manufacturing can help save money and set new quality benchmarks.
The white paper details how contract manufacturing came to life and explains how it can help original equipment manufacturers (OEMs) raise their quality standards, increase credibility and market acceptance and ultimately save money. It explains the numerous benefits for OEMs, how to build beneficial, long-lasting relationships with the supplier and the importance of IP protection.
Dave Cleal, Technical Director at Offshore Electronics, explains: "It's important for small and medium sized businesses to focus on their core business to stay competitive. At Offshore Electronics, we understand that need and have made it our mission to help businesses manage their manufacturing and supply chain. This white paper is a must-read for companies looking to outsource all or part of their electronics production and ensure they are aware of the most important factors when choosing their CEM partner".
The white paper is available as a free download from the Offshore Electronics website here.