Reshoring: a strategy for success
16th November 2020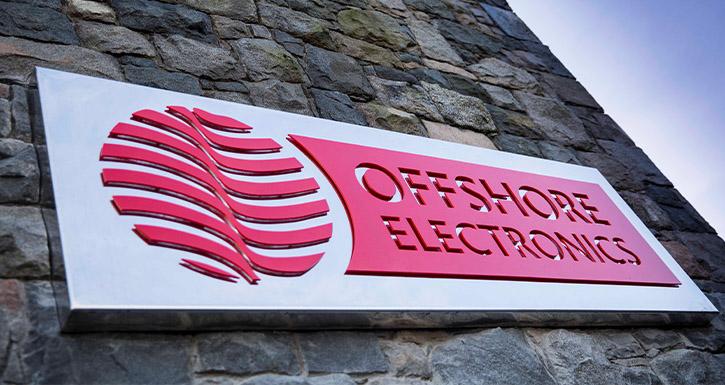 There have been – and continue to be – extensive discussions in boardrooms and government departments around the world about the merits of reshoring in the industrial and manufacturing sectors.
These discussions were originally prompted by the threat of international tariff wars following the 2016 presidential elections, together with risks to supply chain disruption caused by factors that range from security threats to the growing number of extreme weather events associated with climate change.  More recently, however, they have taken on a fresh urgency with the advent of the Covid-19 pandemic, which in its early stages shut down large sections of industry and fractured supply chains around the world.
Regardless of these events, we're already seeing increasing pressures on traditional supply chain models, which are likely to have a transformative long-term effect. 
Hybrid CEM supply chains
At Offshore Electronics, for example, we're already beginning to see contract electronics projects that were once outsourced by UK manufacturers to the Far East being reshored to the UK.
This is being driven by a realisation that local suppliers are often better placed to offer a faster response, with a higher standard of communications, combined with the ability to produce smaller volumes of customised products at prices that have now become extremely competitive when measured against suppliers in the Far East.
What is beginning to evolve is a hybrid supply chain model.  High volume parts, especially those where long lead-times are less important, will continue to be produced at a distance in parts of the world where manufacturing, labour and shipping costs are relatively low.  What will change, however, is the assessment of risk to supply chain disruption, with companies adopting a much more diversified approach, spreading their risk across multiple suppliers and production regions.
At the same time, as we've seen in recent months, the production of lower – but not necessarily, low – volume, custom-built or specialised high value printed circuit board assemblies (PCBA) being moved back to suppliers located close to the point of product manufacture and/or market consumption.
This model offers security of supply, with far greater flexibility.  The sourcing of less critical and lower value parts can continue to be offshored to low-cost production centres, while the skills and production resources offered by local electronics manufacturing partners can be deployed to bring specialised knowledge, speed of response and enhanced value.
This hybrid model has the potential to benefit all parties in the supply chain.  It will be interesting to see how it plays out as we learn to live in an ever more disrupted and rapidly changing world.
If you'd like to discuss the option of reshoring your contract electronics or how we can help with your next project, please contact [email protected].