Successful ISO 9001 Surveillance Audit for our contract electronics manufacturing services
29th March 2019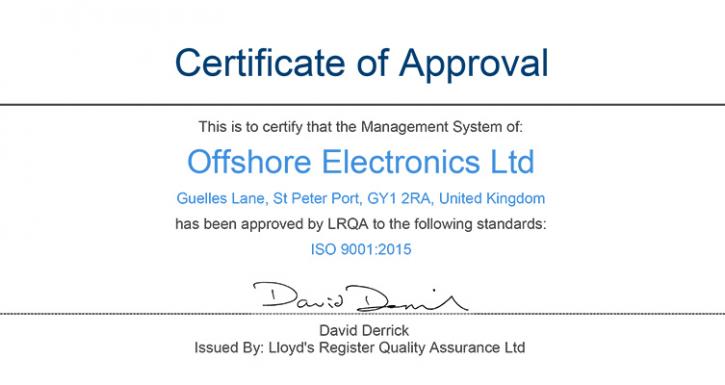 Following a recent visit by auditors from Lloyd's Register Quality Assurance (LRQA), we're delighted to announce that we've passed our ISO 9001:2015 surveillance audit with no major or minor non-conformances.
This audit involved a visit to our contract electronics manufacturing centre in Guernsey. The primary objective was to verify that we are maintaining our quality management system in accordance with the requirements of ISO 9001:2015. The audit also set out to assess how well we meet the expectations of our customers.
We're extremely proud of the outcome, which is a great reflection on all the hard work carried out each day by all members of our team, to ensure that every contract manufacturing order is produced consistently to the highest standards. This is also excellent news for our customers, with the assurance that we are continuing to constantly improve our contract electronics manufacturing services.
To find out how we can help you with your next contract electronics manufacturing project please contact [email protected].