Lead Time Reduction: Collaboration is Key
15th May 2019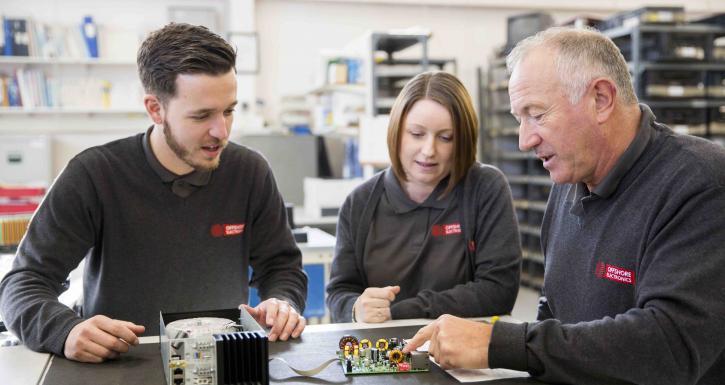 The rapid emergence of numerous disruptive technologies is creating a host of opportunities for those companies agile enough to bring products to market rapidly and in a flexible manner. In response to these challenges, many are looking to outsource non-core manufacturing activities, such as the production of printed circuit board assemblies (PCBAs) and electro-mechanical assemblies, to a contract electronics manufacturer (CEM).
However, the right approach must be taken in order to fully harness the benefits of working with a CEM.
Firstly, care must be taken to choose the right partner.
Product manufacturers are faced with the choice of outsourcing to UK or a low cost region. Although the latter might in the first instance appear to be the cheaper option, there is no guarantee that a supplier in a region with low labour costs will be able to offer lower prices, or that they will be able to match the quality, delivery or customer service offered by domestic producers. 
Further to these rational decisions, intangibles must also be taken into account. For example, the working relationship between the outsourcing company and the CEM must be strong, given the trust the former is placing in the latter.  
Secondly, OEMs and manufacturers need to be realistic in their expectations.
Entering into a partnership with a CEM is likely to be the fastest route to market for these companies. But the process of designing the PCBA or electro-mechanical assembly, manufacturing the prototypes, sourcing the parts and establishing the necessary logistics for final delivery all take time. 
Thirdly, the CEM needs to be involved in the early stages of the project.
Not only does this help reduce the time it takes to progress the product from concept to market, it also allows the CEM to bring their full suite of skills to bear. The CEM will, for instance, be able to quickly identify layouts for PCBAs that are over-engineered, expensive and complex to produce, simply because the implications of its design on the production process have not been properly considered.  
A common oversight, for example, is to place most components on one side of a board, with just a few on the reverse. This makes it more costly to manufacture than a board with all components on a single side.  Although such a problem can be rectified with minor redesigns, they add cost and can cause delays.
In order to help manufacturers of electronic products navigate the process of bringing new products to market, Offshore Electronics has an established New Product Introduction (NPI) service. The New Product Introduction team is able to assist in engineering the complexity and cost out of each project. This often has the knock-on benefit of improving the performance, functionality and reliability of each product.
To find out how Offshore Electronics can help you with your next project, contact us now.