Putting agility at the heart of electronics manufacturing
17th October 2019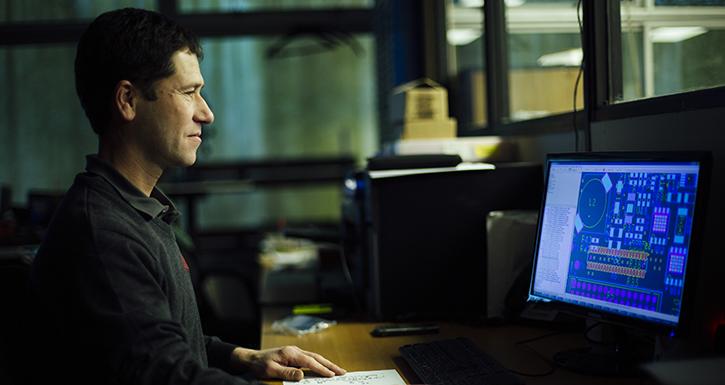 In the dynamic world of all things digital, manufacturers need to be flexible and responsive. Adopting an agile manufacturing strategy is vital for any company hoping to maximise opportunities and reduce commercial risks in today's digital landscape.
The Fourth Industrial Revolution and the rise of digitalisation is having a profound effect across every industry and business sector. With access to new technologies and new kinds of data and analytics, additional capabilities are emerging, enabling more flexible, dynamic, integrated and nimble manufacturing.
Demand for interconnected devices continues to rise
Digitalisation is driving the demand for a new generation of interconnected electronic devices. Industry analysis firm Frost & Sullivan has forecast that total spending on IoT technology will hit nearly $79 billion next year while, according to some estimates, the global market for IoT could be worth more than $6 trillion by 2025. However, for those manufacturers aiming to benefit from this booming new market, a core requirement is the ability to adopt an agile manufacturing strategy.
Agile manufacturing
The key to agile manufacturing is being able to react quickly and prosper despite working in an unpredictable market. For manufacturers it enables:
More competitive and higher quality work
A faster and more accurate delivery cycle
More easily scalable and flexible working
Changing priorities to be managed more effectively
Innovation to be fostered
Problems are recognised and resolved more quickly
So how can you increase agility?
At its heart, agility is an integrated approach that spans the entire development and manufacturing lifecycle and establishes a digital thread of information that in turn supports collaboration and integration. To realise the advantages of an agile manufacturing posture manufacturers, need to be able to react quickly by embracing a number of distinct strategies and putting key measures in place.
To increase agility, electronics manufacturers need to:
Use digitalisation to develop an integrated and networked production platform
Apply data-led decision-making
Develop a customer-centric supply chain
Build up effective communications
Establish new relationships throughout the supply chain
Outsource non-core competencies
To engineer, manufacture and deliver new products to market, manufacturers need to use better supply chain relationships to address the challenges of complexity, customisation, compliance and customer expectations. 
Agility allows businesses to focus on their core competencies and facilitates relationships with third party supply chain partners able to support their digital ambitions. For example, outsourcing printed circuit board assemblies (PCBAs) to contract electronics manufacturers reduces corporate risks such as production line investment and reduces time to market. It also allows companies to adjust to new or changing markets quickly and concentrate on the creation of real value.
Agile manufacturing is a business-wide approach that aims to connect an organisation's staff, supply chain partners and customers into a coordinated whole. Although putting in place the steps to become more agile takes energy and time, an agile business enjoys a greater competitive edge in a changing world.
Why not download our route to manufacturing agility guide here to learn more?