How to increase your manufacturing agility
3rd October 2019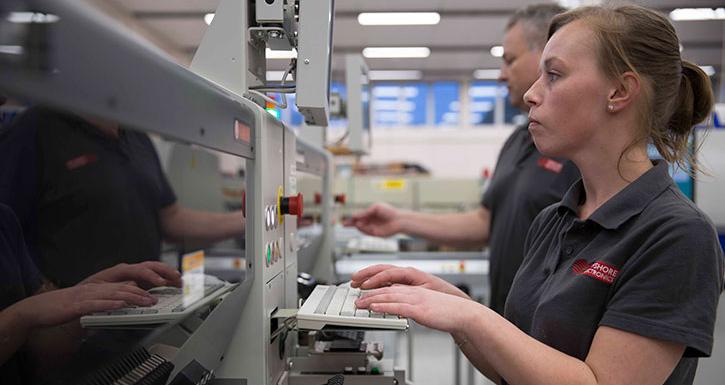 In an industrial world changing at a blistering pace, it has never been more important for suppliers of electronics to provide low-cost, high-quality products to their customers in a timely fashion. Those suppliers agile enough to meet these demands will thrive, and those that are not will likely fall by the wayside.  
To succeed in these aims, manufacturers of electronics must foster a supply chain that can identify and react to real demand. An agile supply chain can be harnessed to reduce inventories, rapidly and efficiently respond to changes in the market and the demands of consumers, and to forge stronger bonds with suppliers. 
Nimble supply chains
Outsourcing the manufacture of equipment, such as printed circuit board assemblies (PCBAs), to contract electronics manufacturers (CEMs) can play a key role in making all of this happen.
This approach somewhat flies in the face of traditional doctrines, where organisations have tried to bring as much of their manufacturing operations in-house as is possible. However, there are only so many core skills a manufacturer can maintain, and high vertical integration (and the associated overheads) can make it cumbersome and susceptible to failure in rapidly changing markets.
Partnerships and co-operative projects, which can help a business enter and adjust to new or changing markets more rapidly and quickly establish competitive advantages, should, therefore, be encouraged.
Outsourcing to a CEM allows companies to focus on the areas where they can create real value while reducing risk, cost and time to market.
Creating value
A CEM will be able to bring its skills to bear to reduce the time it takes to bring a product from initial design to market. It will, for instance, be able to quickly identify layouts for PCBAs that are over-engineered, expensive and complex to produce, and be able to suggest quick and efficient measures to rectify these issues.
A CEM working for multiple customers may have the scale and purchasing power to secure prices for components and materials that would not be available to an individual company. CEMs can also afford to invest in advanced manufacturing equipment, ensuring high levels of productivity and quality.
Outsourcing also gives a company more opportunities to tweak their distribution and warehousing operations. It could allow the CEM to ship products directly to customers, reducing or even eliminating its need to maintain expansive warehouses, its inventory and potentially even its lead-times. Or a company could cross-dock with CEMs so that it can assemble entire systems without the components ever coming to rest in the warehouse - enhancing flexibility still further.
When electronics manufacturers and CEMs work together to exploit their combined expertise, the results can be impressive.
To find out how Offshore Electronics can help you with your next project, click here.